Should every federal agency be on surveillance duty? What if the mailman is the one looking through the peephole?
The United States Postal Inspection Service (USPIS) dates back to 1772, when Benjamin Franklin created the position of "Surveyor" to audit postal accounts and investigate mail theft.
Over time, the USPIS has become the law enforcement arm of the United States Postal Service, enforcing laws that protect USPS employees, postal buildings, customers, and other crimes involving postal mail.
Inspecting mail and investigating mail crimes, for a country as large as the United States, is an enormous task. This is especially difficult for an organization that originated in the 18th century with the responsibility to assist in delivering physical mail safely and effectively.
While it is true that the USPIS enjoys broad jurisdiction, it is disturbing that this institution has taken upon itself to expand beyond the scope of its mandate to implement what it calls the Internet Covert Operations Program, also known as iCOP.
This illegal and unconstitutional program combs through social media posts of Americans looking for politically charged or "inflammatory" material that it somehow may deem dangerous to its operations, then shares any such findings across government agencies.
However, according to USPIS's own Chief Postal Inspector Gary Barksdale, there have been no actionable findings under iCOP's social media trawling, evidencing its precarious nature and misplaced scope.
On April 21, 2021, Yahoo! News shed light on USPIS's "Situational Awareness Bulletin," detailing the surveillance of Americans who shared certain information on "right-wing leaning Parler and Telegram accounts."
Based on scarce public information, USPIS frames iCOP as a program to identify and reduce criminal misuse of the postal system.
However, social media spying goes well beyond "misuse of the postal system."
This covert program raises concerns, not only because it's outside the agency's jurisdiction and a waste of taxpayer dollars, but also because it's evidence of the rise in more government-sanctioned spying on its own citizens.
The Surveillance State is adding yet another spyglass to its collection of creeping tools and supplies. Running clandestine domestic surveillance programs on Americans' social media activity is not aligned with the role, duty, and scope of the USPIS.
Yes, USPIS does have cybercrime authority, which is "committed to protecting the public from criminals who steal digital information for financial gain, revenge, or even political advantage."
However, last time I checked, serious cybercriminals do not announce their intention to commit crimes on Facebook or Parler before they act. This operation is duplicative and misplaced, as a handful of other agencies already exist to surveil Americans, the propriety of which I will not discuss today.
iCOP is outside USPIS's jurisdiction and infringes on American citizens' civil liberties.
I disagree that taxpayers should fund yet another spying program in the federal government, much less one ran by the mailman.
That is why I, along with nine colleagues, introduced the USPIS Surveillance Protection Act, a bill that would defund iCOP.
Of course, my colleagues and I agree that national security is important, but it should not come at the expense of civil liberties; the growing Surveillance State is not synonymous with more national security.
The guise of national security does not suffice as a predicate for this program and neither does the guise of ensuring safe mail delivery.
It is my duty in Congress to take action and cut spending for nonsensical programs, such as iCOP. We have plenty of other agencies and organizations that may claim legal jurisdiction for surveillance, but USPIS is not one of them.
Rep. Matt Gaetz represents Florida's 1st Congressional District in the U.S. House of Representatives
Big Brother Is Watching!
Bankers can legally spy on you. Law enforcement can raid your house without warning. And every purchase you make could soon be tracked.
Dear Friend,
Look around you . . .
Life has changed for millions of Americans. And I'm afraid it's for the worse.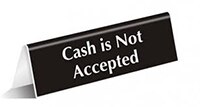 Our freedoms are being taken away by a power-hungry government. And they have big banks and big tech to help them. They're going after your right to pay with cash . . . and turning the U.S. into a cashless society where every move and transaction you make is tracked.
Just consider this . . .
The Super Bowl was 100% cashless and paperless.
Many baseball spring training venues around the country are following suit.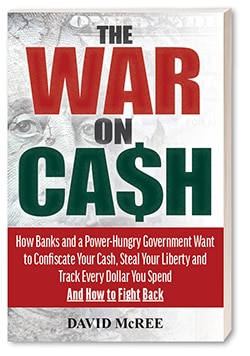 And some businesses all across the country have stopped accepting cash altogether.
We're heading into dangerous territory. And this is just the beginning of the government's heavy-handed reach into your life.
That's why Newsmax has obtained a limited number of copies of the bestselling book, The War on Cash.
Inside, you'll discover how COVID-19 — or should I say COVID-1984 — was the perfect excuse for a government power grab.
And now they can conduct legal surveillance on you. The extent to which they can invade your rights is insane.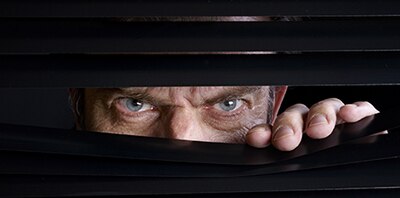 For example:
Everything in your safe deposit box is safe, right? Wrong! Big banks are aiding and abetting the U.S. government. Your hard currency and valuables could be at risk. Here's what you should do to safeguard your possessions. Page 13.
Exposed! An aggressive new tax that could turn every $10,000 you own into $8,500. Except this time, it won't be Uncle Sam levying this on you. This new investigation will leave you speechless. See if you're at risk. Page 23.
Does making a purchase with too much cash make you a suspected drug dealer or terrorist? It happened to a 31-year-old man in Michigan. And it could happen to you. Here's how to avoid his same fate. Page 67.
Access Denied: Big government's assault on your retirement. A strange situation is happening. Citizens are being denied access to money in pension funds. If you have this one account, you need to pay particular attention. Page 27.
Inside the secret alliance aiming to dismantle your freedoms. If you thought the government was bad, they've now teamed up with private sector partners to make it even easier to take away your rights. If you thought censorship from big tech was bad, wait till you see this! You'll want to warn your loved ones about this right away! Page 30.
WARNING: If you're a small business owner, a simple advertising mistake could trigger an aggressive investigation from the government. Luckily, if you know what it is, you could take preemptive action to avoid a nightmare — or even a shutdown. Page 38.
"I'm now a believer in what havoc Obama reaped on the American people!" Shocking investigation reveals how a young woman lost access to her bank account. Are you next? Page 47.
As a citizen, it's your right to know what's happening, and how to protect yourself. Newsmax is committed to getting the word out.
Sincerely,

Nick MocciaFinance PublisherNewsmax
© 2021 Newsmax Finance. All rights reserved.